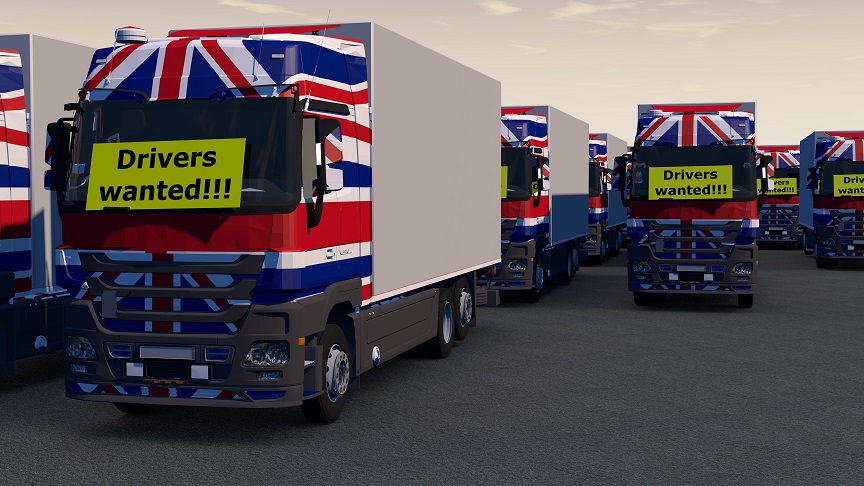 November 7, 2021 - By:
Trust Trans
UK to issue over 10,000 visas to help ease supply chain issues in lead-up to Christmas
The British government announced on Saturday it will deliver more than 10,000 temporary visas to lorry drivers and poultry workers to help ease supply chain issues in the lead-up to Christmas. Transport Secretary Grant Shapps said that it will issue three-month visas to 5,000 lorry drivers to provide "short-term relief for the haulage industry" and another 5,500 to poultry workers "to avoid any potential further pressures on the food industry during this exceptional period." It also aims to train 4,000 people as new heavy goods vehicle (HGV) drivers with the help of examiners from the Ministry of Defence. Some petrol stations have had to close in recent days because there are not enough qualified drivers to distribute fuel around the country. There have also been reports of empty supermarket shelves due to supply issues. The industry says it's short of tens of thousands of lorry drivers. The COVID pandemic, an ageing workforce and an exodus of foreign workers following Brexit have all been cited as reasons. New immigration rules introduced after Brexit mean EU citizens can no longer live and work visa-free in the UK. The head of the Confederation of British Industry, Tony Danker, said the driver shortage was in part "a Brexit hangover" "We had several drivers go home that we wouldn't have wanted to go home, and I think there is this bigger question of the immigration system, and it's a complicated one" he told the BBC. Danker said easing visa rules would be "a huge relief". "It's a shame the government needed queues at the pumps to move, but move I hope they have, and it will help," he said.